THANK YOUR NDOKE JOSEPH FOR A JOB WELL DONE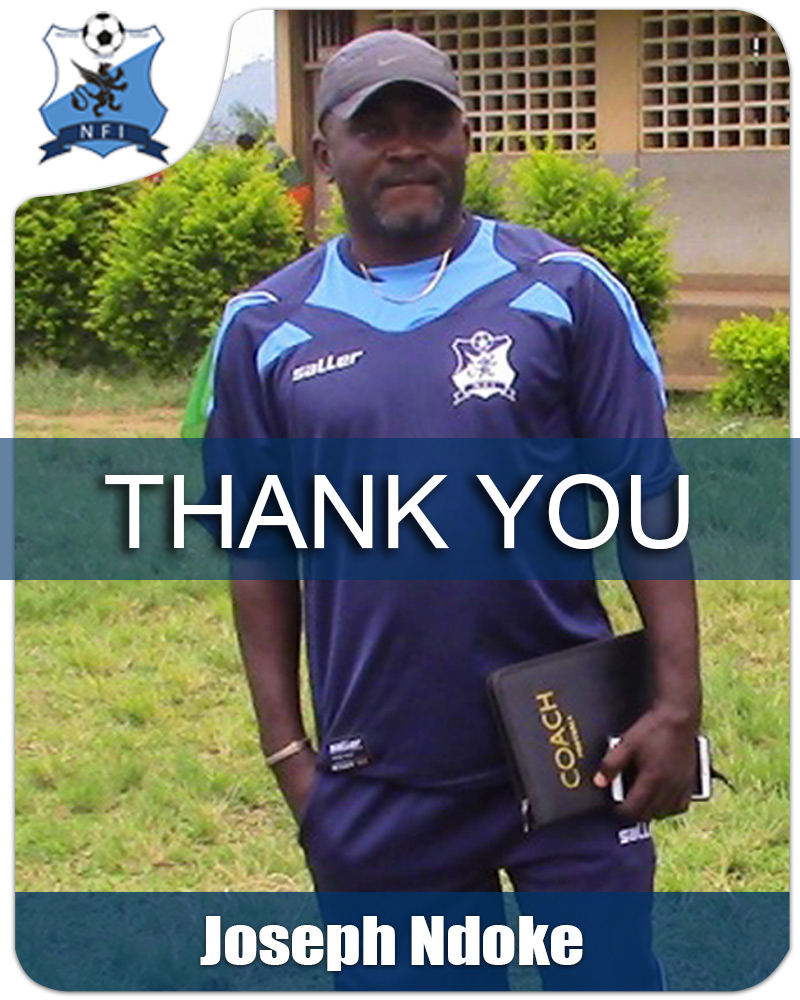 Thank you Coach Ndoke for putting the NFI Sky Boys where they are today. Two years ago, we sat down with Coach Ndoke Joseph, alias Kanjas, to carve out plans of getting an NFI team which can compete at higher levels. We just had these young boys and wanted them to have a path to professional football.
TKanjas was then owner of the Kanjas Academy. He accepted to take that task. He delivered. He was able to create a competitive team which beat all other teams in Kumba. He took the team to the regional division 3 and eventually to the regional division 2. This year the season was interrupted due to Corvid 19. We have another task for Kanjas. He will reinforce the youth department of the NFI, making the U15 very competitive and he will be in charge of the NFI Sky girls. In addition, Ndoke now holds the position of deputy technical director of the NFI.
Thank you Kanjas for a job well done and much encouragement for the new task.