NFI Sky Boys are first recipients of MSV Duisburg donated shoes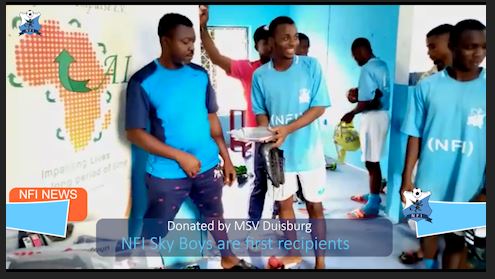 The NFI Sky Boys, today Friday 26.02.2021, were the first recipients of football shoes donated by our German support partner, the MSV Duisburg. The shoes were distributed by the club president, Mr. Terence Nkamanyi at the NFI Kumba office in the presence of coach and youth department head, Joseph Ndoke.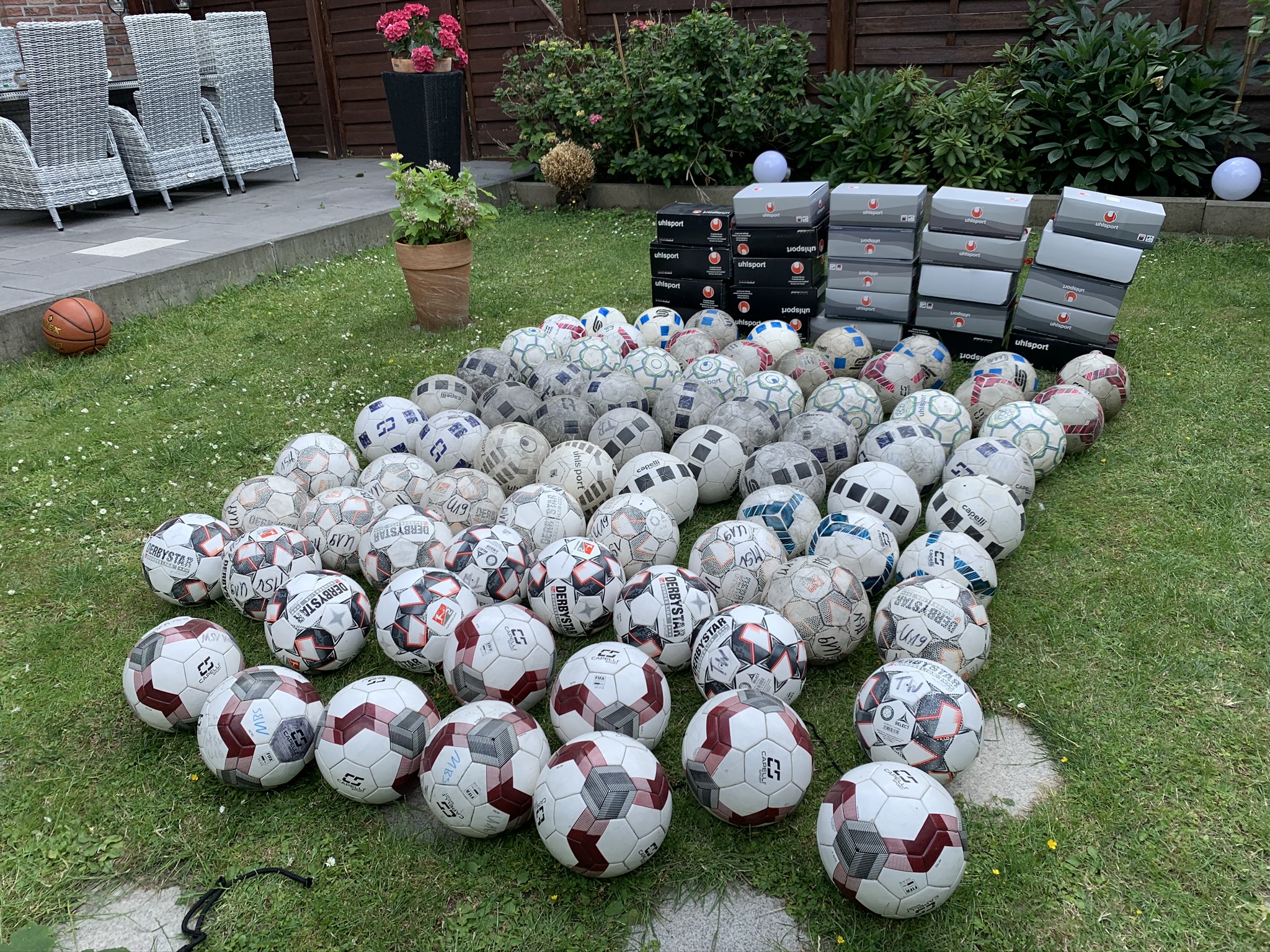 The football shoes and balls donations were made possible through the excellent relationship created for the club by NFI founder and supervisory Board president, Clement Nkamanyi who resides in Duisburg Germany. "This is not the first and shall not be the last support we are/shall be getting from MSV Duisburg. I would like to very much thank MSV Youth Department head, Uwe Schubert for sharing our vision of empowering kids through football. We are looking forward to building a stronger win-win relationship with the MSV Duisburg.", initiator Clement Nkamanyi was quoted as saying. In addition to over 30 pairs of new football shoes, MSV also donated new shin guards, jerseys and goalkeeping outfit.
We also want to thank African Impulse e.V. for coordinating the acquiring of other nice used shoes and for assuring the transportation to Cameroon. On behalf of the Sky Boys, captain E. Amballo expressed satisfaction to both donor institutions. The balls are already making training more interesting for the kids and trainers. The rest of the shoes shall be distributed to the other youth teams of the initiative in the coming days. You can find a video of the distibution of the shoes on our youtube channel .