Amputee Football is introduced in the NFI
NFI introduces amputee football with Ndifor Joel as head of department
The Nkamanyi Football Initiative (NFI) has introduced an amputee department in its football portfolio. Starting this month of August, the amputee team of the Nkamanyi Football Initiative will go into operation. Mr Joel Ndifor, an amputee, was appointed to head the amputees department and to help develop the amputee team into one which the country and world shall reckon with. In line with the mission and philosophy of the NFI, we aim not only in having an amputee team which shall be difficult to beat on the pitch but also to create opportunities of empowerment for these often forgotten members of our society.
With Mr. Joel Ndifor at the head of this team, we are confident of meeting and beating the goals set out by the NFI. Mr. Joel holds a B-Tech and HND in Accountancy. He helped co-found the national amputee football association in Cameroon and occupied the position of Secretary General in its Yaounde and Bamenda offices. He is also the founder of the amputee football association of the South west and that of Kumba.

Mr. Joel also comes into the NFI with a lot of experience in amputee football. He played as striker (jersey number 9) for the Cameroon Amputee National Team. In this capacity, he played more than 20 matches and scored 29 goals. He also has international experience, having played for the Cameroon side in Angola during the 2019 Amputee African Nations Cup. His coming into the NFI has been based on intense synchronization discussions with the Executive and Supervisory boards. The discussions were not only based on playing the game, but also the possibilities of empowering the amputee community through football.
Asked about the idea of introducing amputee football and the choice of Joel to head the department, the initiator, Nkamanyi Clement says "The NFI is all about empowerment of young people through football and we do not want to leave anyone behind, especially the less privileged. Joel is a very dynamic, intelligent and motivated young man who refuses to accept the status quo and wants to do all it takes to bring positive change in his community. He has those characteristics we need in our NFI staff. He enjoys my full confidence.".
It should be noted that amputee football is internationally recognized. According to Wikipedia, an Amputee football is a disabled sport played with seven players on each team (six outfield players and one goalkeeper). Outfield players have lower extremity amputations, and goalkeepers have an upper extremity amputation. Outfield players use loftstrand (forearm) crutches, and play without their prosthesis.
Join Us

Latest News
Games / Results
Register
NFI SKY BOYS
OUR TRAINERS
Our Partners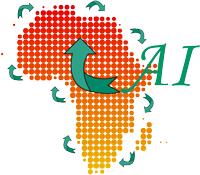 Support Actions
NFI @Twitter
Tweets by @nkamanyifoot