Program - National U15 Championship - NFI U15 to leave for Douala on Sunday 18th. July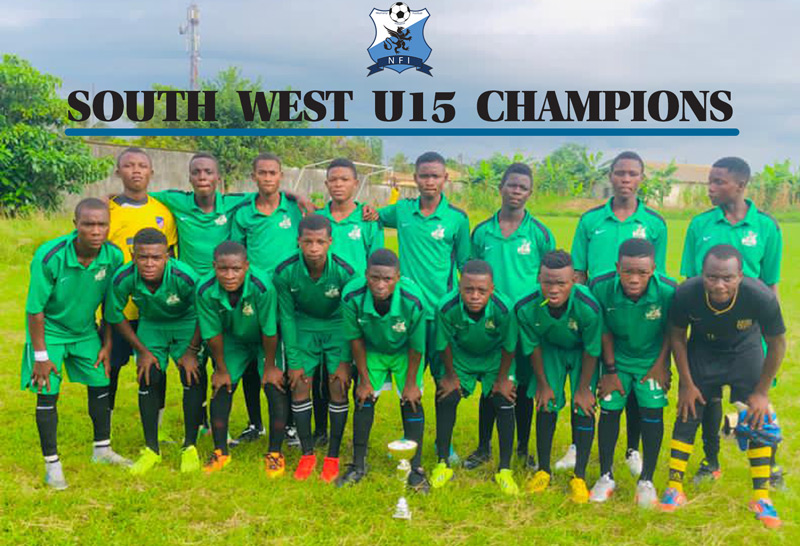 The U15 team of the Nkamanyi Football Initiative who are the 2021 champion of the South West Region shall leave for Douala on Sunday July 18th. to participate in the national U15 youth championship scheduled to take place from the 18th. to the 24th of July 2021 in Douala.
The national U15 championship which is organized by the LFJC of the Cameroon Football Federation saw intense competitions at all the 10 regions of the republic of Cameroon. At the end, the champions of these regions shall meet in Douala to battle for the national championship. The following clubs shall participate in the championship.
Emergence FC (Ebolowa) - SOUTH
Sahel FC (Maroua) - FAR NORTH
SIM'S SC (Bafoussam) - WEST
Nkamanyi FC (Kumba) - SOUTH WEST
APEGES Mfou (Yaounde) - CENTER
EFBC (Brasseries Football School Douala) - LITTORAL
Coton Sport (Garoua) - NORTH
ANAFOOT (Bamenda) - NORTH WEST
Ngaoundere FC (Ngaoundere) - ADAMAWA
ANAFOOT (Bertoua) - EAST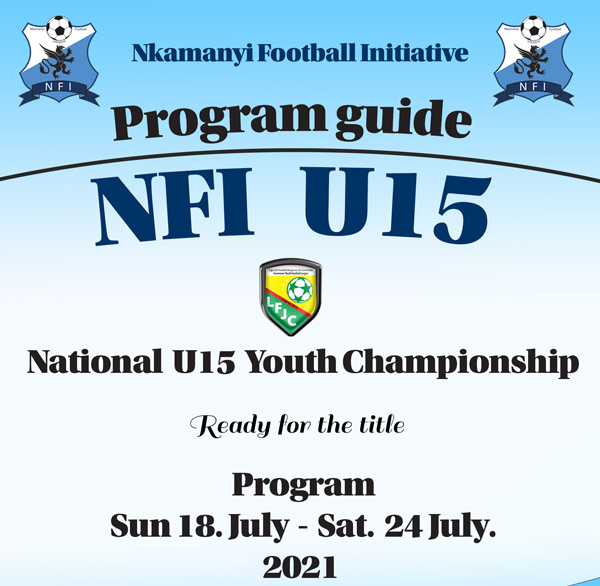 The game shall be played in two groups. The NFI is in group A alongside Emergence FC Ebolowa, Sahel FC Maroua, SIM'S FC Bafoussam and A.P.E.G.E.S Mfou of Yaounde. The top 2 teams of each group shall make it to the semi finals.
Participation in the championship affirms our strong commitment to empowering the kids of the town of Kumba through Football. We are working hard in creating opportunity for these young people. We wish the team all the luck they deserve .
Here is the program from the perspective of the NFI.
You can also find more information on the Facebook page of the league.